Black Friday - To Shop or Not to Shop? That is the Question.
It's that time of year again! You're preparing for family and friends to join you and you eat a delicious meal and give thanks for all you have…. Right before racing out in the cold to snag midnight deals. How have we allowed this season of peace and light turn into shopping frenzy forced to buy expensive presents for everyone we know? Black Friday is the mother of all shopping days and retailers are setting up to make their highest profits of the year. I've already been hearing of sales and what stores my friends will go out to after their Thanksgiving meal, making lists of what stores open at 10, midnight and 4 in the morning. Where does it all end? Don't get caught up in the excitement. Way too many people break the bank or worse go into credit card debt helping make the holiday season more and more commercial every year.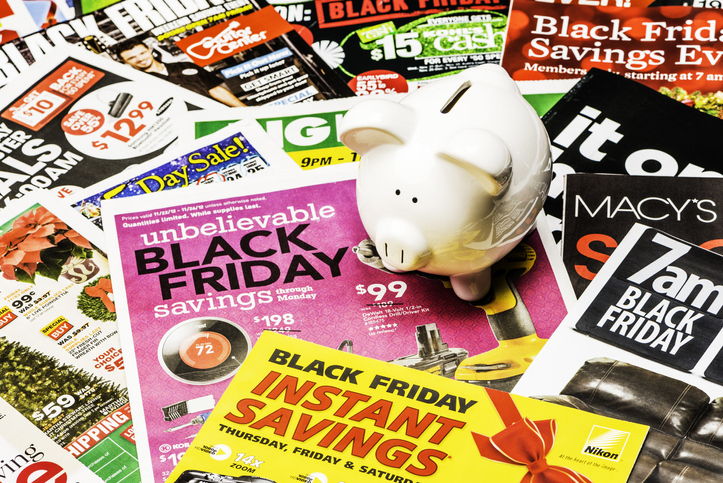 Instead of turning your family's holiday traditions into shopping and spending, why not make the day into one of warmth and joy for what you have right in front of you: your loved ones. Thanksgiving traditions should be things like playing games, telling stories and making cookies.

Sure you can jump through retailers' hoops like a circus animal fighting for the few remaining doorbuster deals… but stores offer these because they no the truth: once you're in the store, you'll buy a lot more than what you planned on.

This year, show your family and friends that time and love is what matters, not spending money on things that no one really needs. Now that's a holiday worth celebrating.

If you are determined to shop during Black Friday, you need to consider if you have the willpower to avoid a holiday spending mishap.
If the success or failure of your holiday season hinges on getting a specific technology gift (like a game console), Black Friday might be the cheapest time to get it.
Before you head out for Black Friday, ask yourself:
Can you get in and out of the store with that one purchase?
Will you be likely to join the herd and speed buy for deals?
Will your purchases keep you within your holiday budget or lead to credit card debt?
Here at Family Credit, our mission is to provide you with money-saving insights and resources to help you manage your debt this holiday season. Check out our blog for more inspiring ways to keep ahead of your finances and get a free debt consolidation quote any time. Contact us if you'd like to learn more about our debt consolidation service.
Ready to get started?
Our certified credit counselors are ready to help you take control of your debt and finances. Take the leap with us today.