How to Save Money While Hosting an Amazing Thanksgiving Dinner
Thanksgiving is a great time to reconnect with family and friends. It's also a challenging time to stay on budget and avoid debt as the holiday season launches into full swing. Family Credit Management is here to help! Read on to learn about saving money and hosting a legendary Thanksgiving dinner that your family will remember.
It's a time of personal reflection and thoughts of peace. Many American families have longstanding traditions this time of year. Whether your Turkey Day is accented with football, hunting, or holiday shopping, it's all going to center around the big meal, so we'll start there too.
Let's Start With the Feast!
Set a budget to spend on dinner and stick to it. We know this may seem easier said than done, but if you start focusing on a budget now, it will be easier to achieve your goals throughout the upcoming holidays.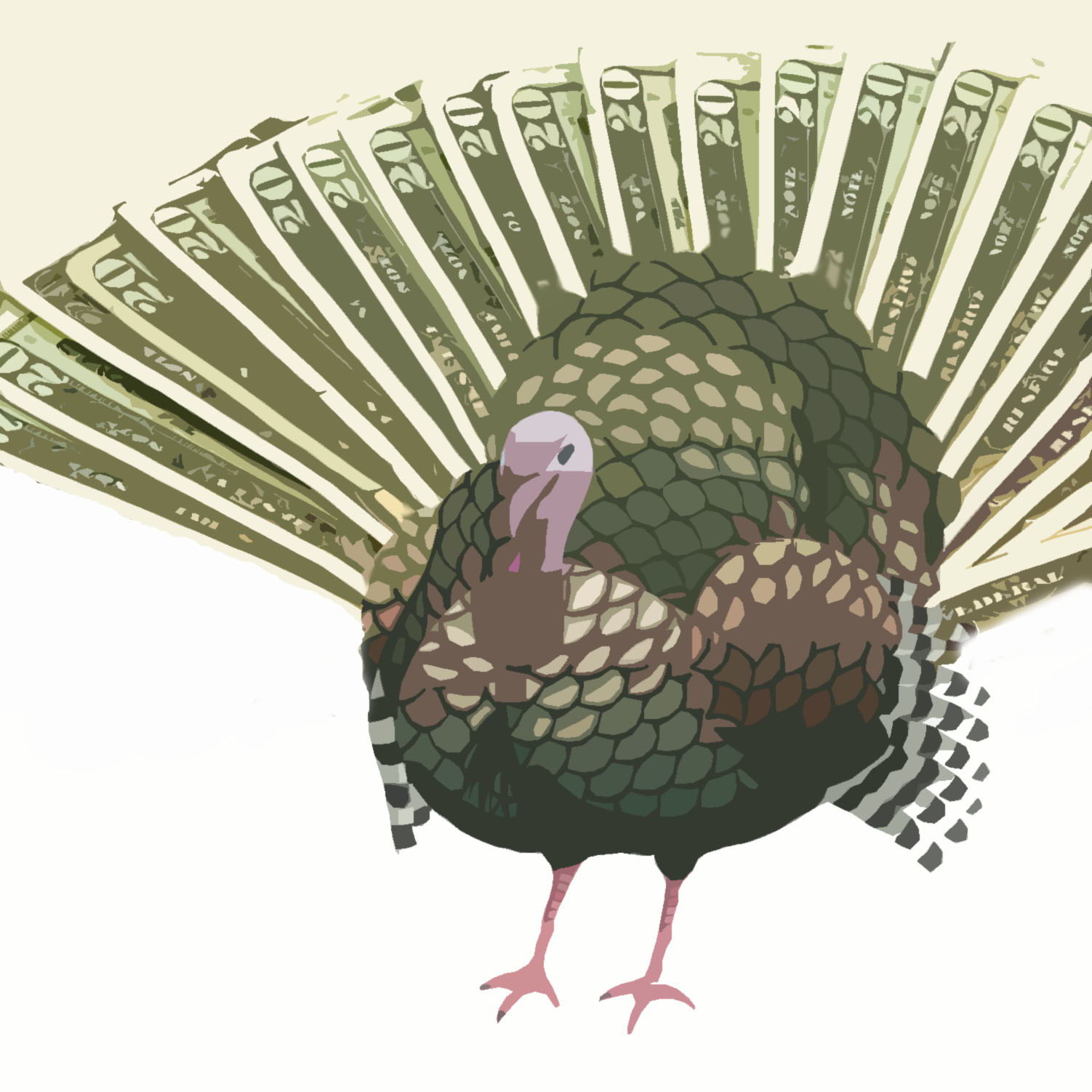 Money-Saving Ideas for Dinner
In a nutshell, you can host a great dinner and only make the turkey, potatoes and dressing. Leave it to your guests to handle the rest!
How to keep your meal budget low:
Delegate a dish with your invitation. Everyone you invite over should bring a dish. This will keep your food costs down and take away some of the meal prep time and stress. Salads, veggies, and appetizers are all easy for guests to prepare.
Even guests who don't cook can be counted on for rolls, napkins, drinks and packaged desserts.
Delegate decoration duty to the kids. Rather than investing a ton of money on cloth tablecloths, elegant cloth napkins and placemats, let the kids craft centerpieces and place mats with some crayons and construction paper. Teach them how to draw "hand turkeys." They'll have a blast!
BYOB - alcohol can be a significant expense for some families. Ask your guests to bring the adult beverages if they expect to drink.
Cook with leftovers in mind. After hosting a feast this size, you should be set to eat leftovers for a few days. You're better off getting the biggest turkey, ham, and bags of potatoes. Save even more by purchasing a few stacks of tortillas. Lump the leftovers in tortillas over the next few days for cheap, easy snacks and lunches.
Potatoes are economical, easy crowd-pleasers. Many grocery stores will have very competitive prices on this starchy staple. They keep well, go with anything, and cost pennies per pound. Load up on those taters for Turkey Day and beyond!
Skip the costly sides & hors d'oeuvres. Don't lay out expensive cheese boards or relishes. Keep costs down with a veggie tray and a big bowl of pretzels. Your turkey will be the star of this dinner anyways.
Cheap Entertainment Ideas
Depending on your family tradition, you might be expected to entertain guests for a day, the weekend, or even all week long! Our wallet cringes just thinking about it.
Stick to your budget and avoid debt when you entertain. We'll cover some cheap ideas here. But first, know what NOT to do for entertainment...
Stay away from:
Movie theaters - Forgive us, Hollywood. But going to the movies during the holidays is a total waste of cash! Thanksgiving weekend is known to be one of the most lucrative weekends of the year for theaters. They won't miss your money. We promise.
Bars & Nightclubs - Thanksgiving weekend is also huge in the bar industry and social drinking scene. By the time you pay a cover charge and buy two or three cocktails, you've spent fifty bucks. Stay home and spend that time with friends and family.
Develop New, Thrifty Traditions
Quality time spent outdoors with family. Many families enjoy a vigorous football game or two during Thanksgiving. Even if you're not into that, you can still get outside for a long nature walk. It's a chance to burn off some of those holiday carbs, and it's FREE!
Craft holiday decorations together. Yes, you might spend a little bit of money purchasing the supplies. But you'll have a token to remember this holiday for years to come and save on your decoration purchases later. You don't need to spend much. Buy two big tins of popcorn, some needles, and thread. Spend the evening making popcorn strings to decorate your Christmas tree. That's a whole evening of entertainment for less than twenty bucks.
Go selfie shopping. Many retailers will start putting on their Christmas displays around this time, which makes window shopping fun. You can walk around malls and plazas without purchasing gifts. Make it a contest to see who can take the silliest selfies with the holiday displays.
Volunteer - soup kitchens, homeless shelters, animal shelters, churches... the options are endless if you're looking to serve others this holiday. It's a meaningful way to spend a day without spending any money.
Bring Back Vintage Entertainment
There's a reason our elders loved to play cards back in the day! It's fun, it's free, and it will lead to some good laughs. So head up to the attic and bust out some vintage board games, playing cards or dice games.
Here at Family Credit, our mission is to provide you with money-saving insights and resources to help you manage your debt this holiday season. Check out our blog for more inspiring ways to keep ahead of your finances and get a free debt consolidation quote any time. Contact us if you'd like to learn more about our debt consolidation service.
Ready to get started?
Our certified credit counselors are ready to help you take control of your debt and finances. Take the leap with us today.