Time for Back to School Shopping!
It's almost time for kids to head back to school! While many parents welcome the return of structure to their daily lives, they're not always so excited about the expenses that come with this season... school supplies, clothes, and registration can really add up. This month, we're pulling some back-to-school savings tips from our backpacks to keep your wallet out of detention.
Shop During Tax Free Holidays!
Between the notebooks, pens, markers and supplies for the classroom, back to school shopping can leave you and your wallet feeling fatigued. Check out tax holidays in your state to avoid paying tax on classroom staples and other items like clothing (rules vary by state.) Pairing store sales, coupons and tax free holidays will help you save big!

Stay on Track!
Stores are very good at setting up colorful displays with products that are eye-catching. While there are many cute items that you'll be tempted to buy to make your child excited about starting the school year, stick to your list! Unnecessary school supplies will likely go unused, add to clutter in your child's classroom and cost you much more than the basic items your child needs.
Get Your Kids Involved!
Back to school shopping can be a great way to teach important skills about budgeting and prioritizing. Your children's school supplies may be set in stone, but there are still areas to let your kids have ownership. Set a budget for your child's backpack, for example. Tell them they get the full amount and if they pick out a backpack that costs less, they get to keep the difference. This might seem basic, but it's an important lesson that can apply to so many financial situations in their life.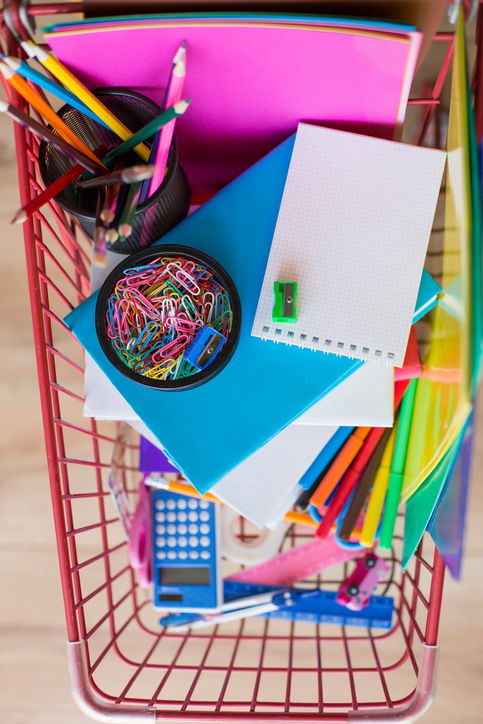 Ready to get started?
Our certified credit counselors are ready to help you take control of your debt and finances. Take the leap with us today.