Managing Debt: 3 Free Personal Finance Apps
Managing your personal finances can be overwhelming. Even more overwhelming can be finding the right tools to help. With multiple applications available for almost every need, it is hard to know where to start. The right application depends on your financial needs. Are you trying to establish a budget? Set up a savings plan? Get out of debt? Start investing? Maybe you are trying to get control over your spending or cut back on your credit card use.
Whatever your focus, here are three applications that are perfect for those trying to get control of their personal finances. All three apps are free, allowing you to try without making a significant investment or a long-term commitment.
Mint
Mint ranks as the most popular personal finance tool for budgeting and tracking expenses. Intuit, which produces QuickBooks and TurboTax, offers this personal-finance application. Unlike other Intuit products, Mint is free, but it is only available in the U.S. and Canada.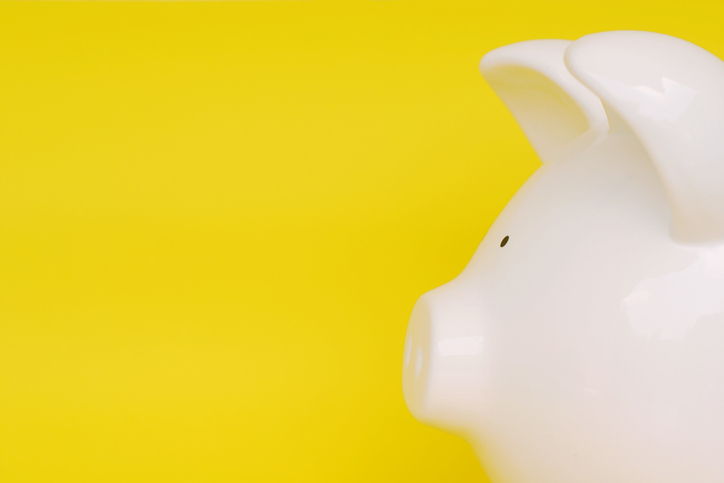 Mint lets you link your bank, loan, and credit card accounts to the app. You can also link your bills so Mint can notify you when bills are due and how much you owe. It can tell you if you can pay the bill in full based on available funds. You can set up reminders and alerts to let you know due dates and low balances to avoid late fees or overdraft charges.
Mint lets you set up categories for budgeting and tracking expenses. If you purchase gas at a gas station, Mint will deduct the amount from the appropriate account and place the expense under fuel. If you buy snacks or beverages at a gas station, Mint interprets that as fuel; however, you can easily move the amount to a different category such as discretionary purchases for accurate tracking of expenses.
Mint gives you control over your spending. To begin, you can import up to two months of transaction history. From there, you can adjust your budget once you have an idea of your spending habits. Mint makes the adjustment as painless as possible by minimizing data entry. Mint even provides a free credit score. The app is available on iOS and Android devices. It supports desktop operating systems so you can access the application from more than your phone or tablet.
Clarity Money
Like most applications, Clarity Money asks you to link your accounts to the application. It then uses those accounts to help find ways to save money. Automated saving is a unique feature of Clarity Money. The app lets you create a savings plan. You decide how much and how often to transfer money into a savings account. It can be as little as $10.00 every Friday to an emergency fund or $100.00 a month for debt repayment.
Another area where Clarity Money excels is in tracking monthly subscriptions. If you have several auto-renewal subscriptions, the app identifies these repeat payments and shows you how much you're spending on the services. It also has a convenient Cancel button to make it easy to cut back on subscription spending. Clarity Money also spots bills that you might be able to lower with a little negotiating such as cable or cell phone bills.
The app provides a pie chart that shows where you are overspending. If you need flexibility in your budgeting, Clarity may prove frustrating. It notifies you whenever it perceives you are overspending or have a drop in income. If you are part of the gig economy or are a seasonal worker, the constant reminders that you didn't get paid as planned may drive you up a wall. If your paycheck is consistent in amount and frequency and your monthly expenses are reasonably stable, Clarity is an excellent app to have, especially if your focus is on developing a savings habit.
Personal Capital
Personal Capital allows you to link all your financial accounts -- bank accounts, mortgages, credit accounts, and investment accounts. It focuses on your complete financial picture rather than your day-to-day balances. It works well for people with unpredictable paychecks or lots of business travel because it offers more flexibility in monitoring income and expenses than other applications. It won't send out alerts every time your balance changes; only when there are substantial changes in your overall net worth.
The app lets you import up to four months of transaction history, which provides more data to see spending and saving trends from the very beginning. You can see, on a monthly basis, where you are spending your money. It incorporates your 401(k) or other investments into your account listings so you can see your entire financial picture on one screen.
Personal Capital categorizes transactions for tracking expenses; however, the categories are designed for monitoring transactions at a high level. For example, the app shows your spending according to category, but specific transaction detail is not as easily accessible as it is with Mint or Clarity Money. This configuration goes along with the application's focus, which makes sense since Personal Capital, an investment firm, provides the app.
This application is a better choice for people who are less concerned with individual transactions and more concerned about their overall financial picture in terms. It is also less user-friendly than Mint and Clarity, but it is one of the few free investment-oriented personal finance applications.
As you begin to track your personal finances, you may find yourself overextended. You may feel as though you will never be able to save money. If you find yourself in that position, consider debt consolidation. It is a way to get your debts under control so you can start saving and investing. No matter which application you decide to use, be sure it fits your financial needs. Contact us for more information on how to improve your financial picture.
Ready to get started?
Our certified credit counselors are ready to help you take control of your debt and finances. Take the leap with us today.