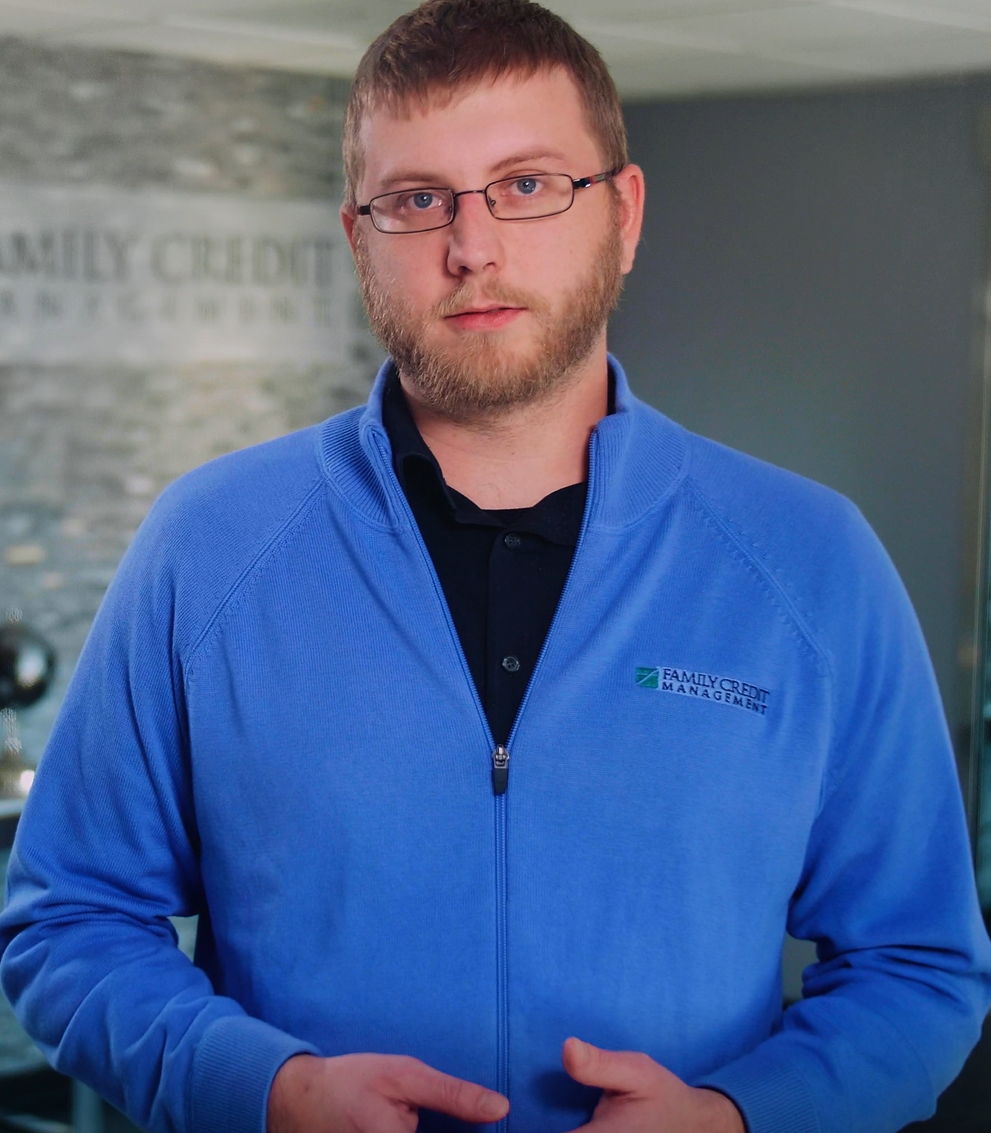 Nicholas joined Family Credit's team in 2018 as a Credit Counselor and currently serves in administration as Executive Assistant. He is a Certified Personal Finance Counselor, with a degree in Business Management from Rasmussen College. He has years of experience in customer service-centric supervisory and management roles prior to joining Family Credit. Nicholas uses his experience to work closely with the executive and management team to coordinate projects, continually improve the customer experience, and help ensure Family Credit is meeting the high standards they, and the people they serve, hold themselves to.
Nicholas is an avid Chicago sports fan that resides in Rockford, IL with his wife and golden retriever. He plans to continue his education and keep meeting every challenge as they come.
Ready to get started?
Our certified credit counselors are ready to help you take control of your debt and finances. Take the leap with us today.